SecureVOIP - Desktop Application for Microsoft Windows
Our Secure VOIP softphone app is available on Microsoft Windows. It is a great option for anyone who needs to stay connected to the office from wherever they go. Our softphone family is free to use and have been pre-configured with all the pieces needed to start making calls. All you need to do is enter your number and password.
Older Versions of Windows
If you are running a recent version of Microsoft Windows such as Windows 10 then you should be good to go, otherwise if you are running an older version of Windows such as Windows 7 or Windows 8 then you may need to first download the Visual C++ update from Microsoft. Please click the link below to download and install this update before proceeding with the installation of the SecureVOIP Softphone.
https://www.microsoft.com/en-us/download/details.aspx?id=52685
Install SecureVOIP Softphone.
Once downloaded, extract file and Install the application.
You may receive a warning about the App not being recognised by Windows. Click on More Info and then click 'Run anyway' to proceed with the installation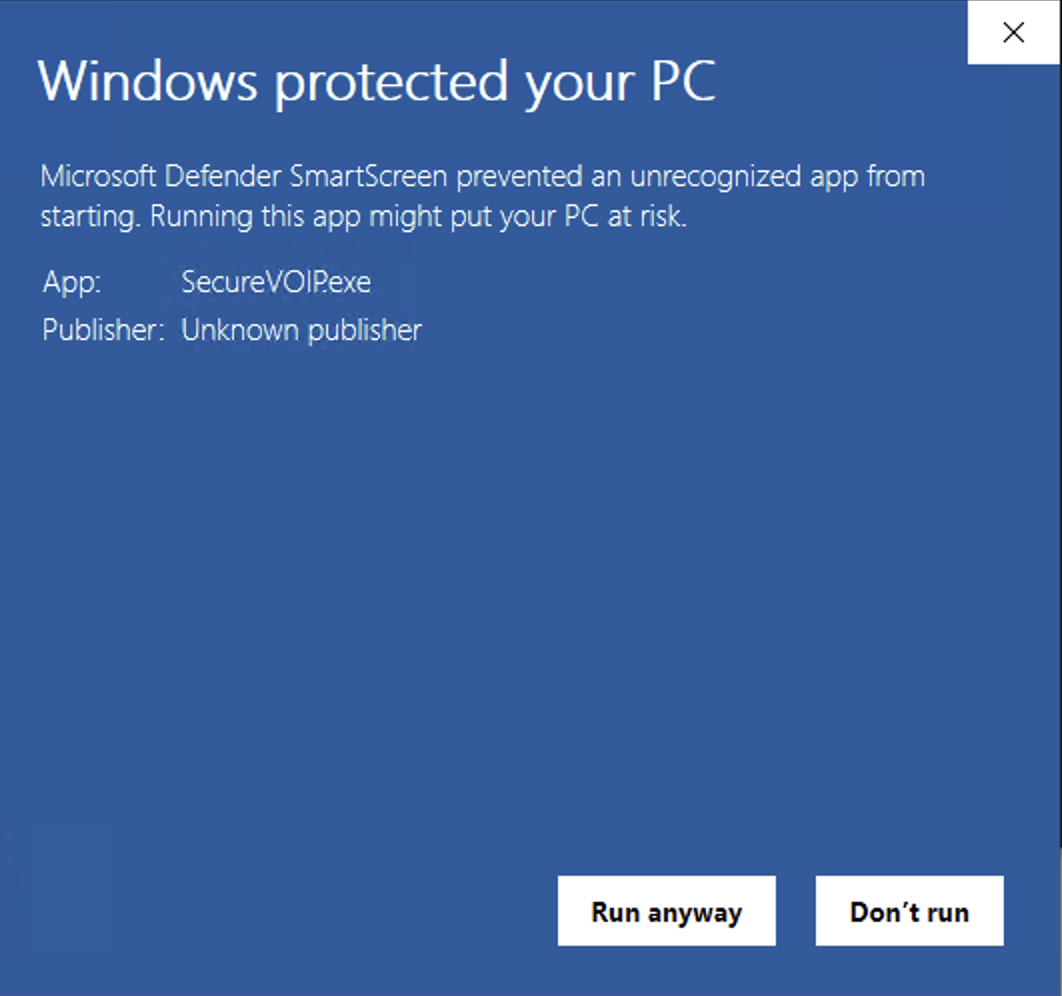 You may then see another warning about the app being from an unknown publisher. Again, click on 'Yes' to install the application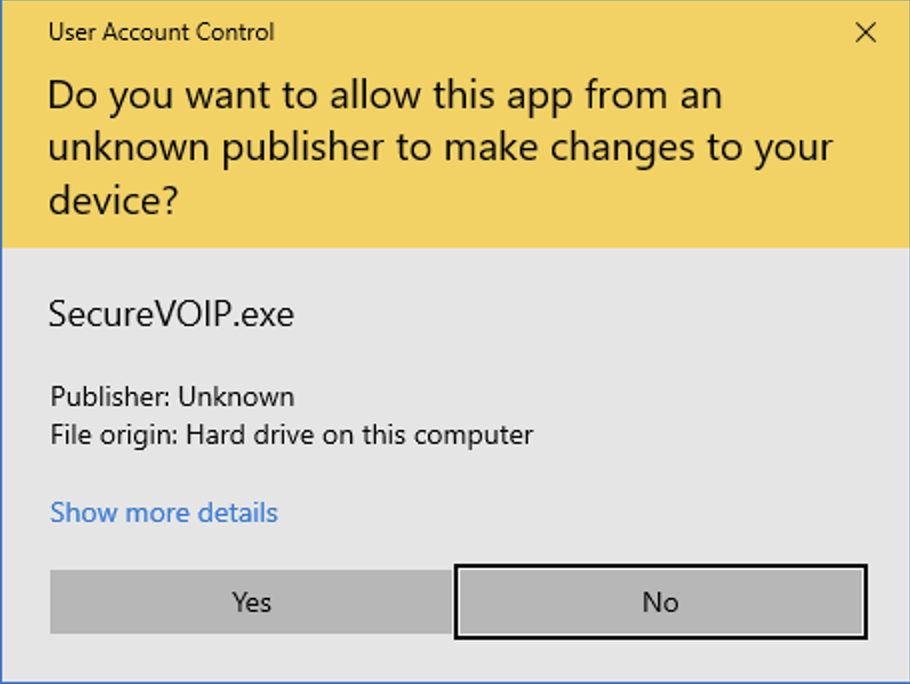 If your firewall application such as Windows Defender asks for permission to communicate on your PC and network then please 'Allow' this. Then follow the prompts to install the Application on your computer.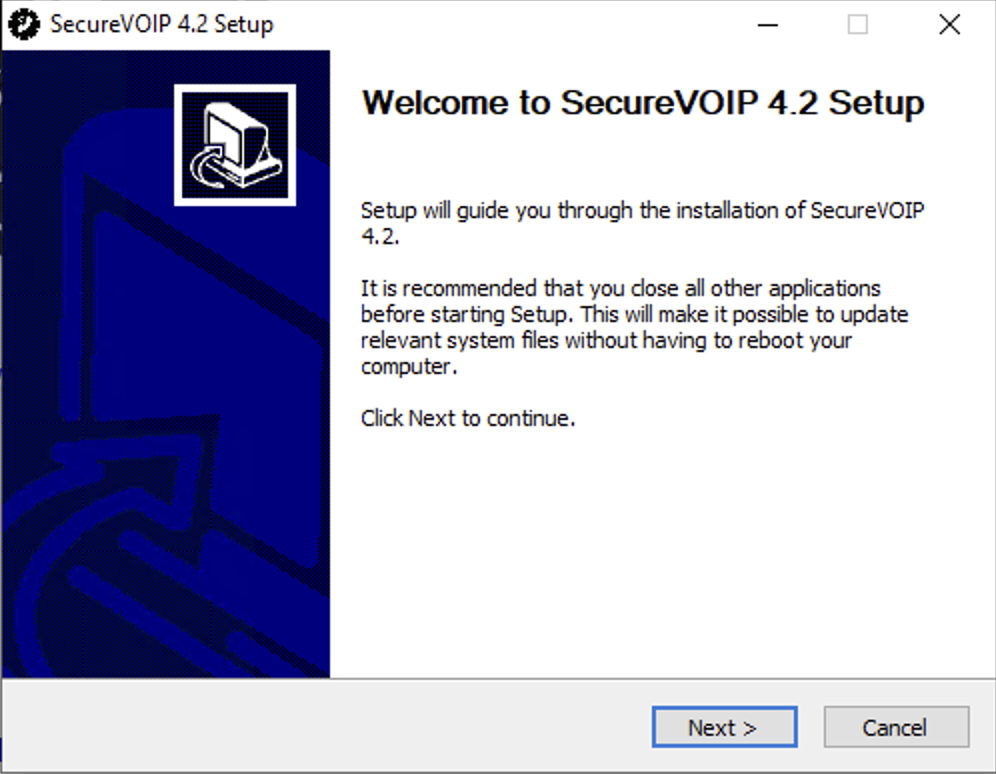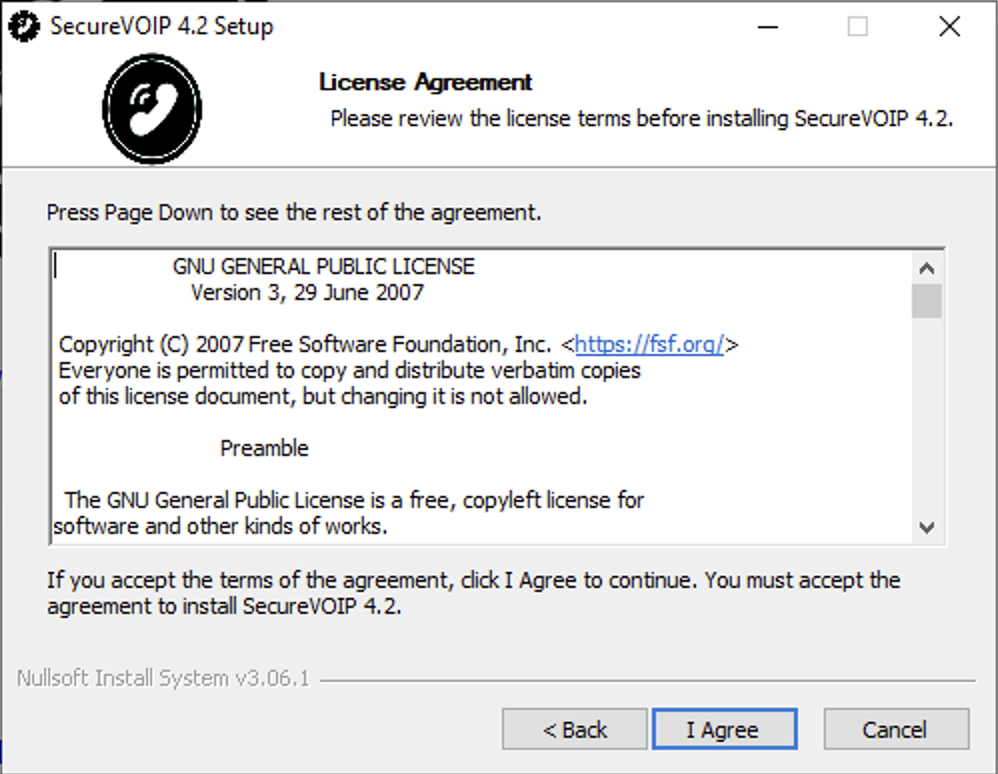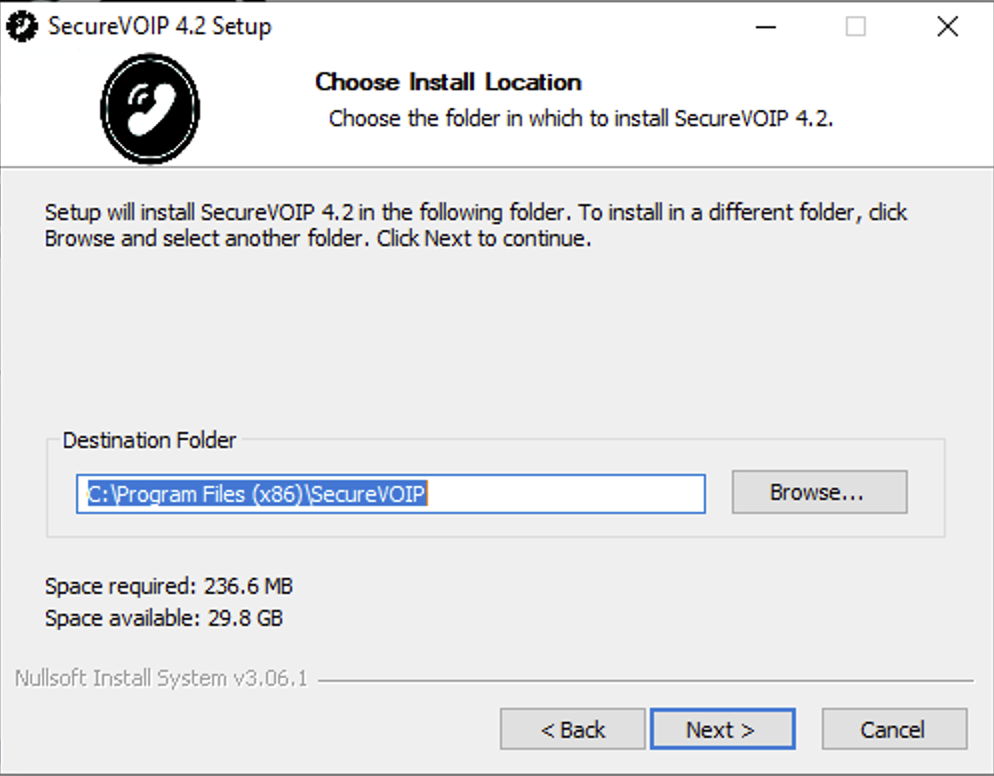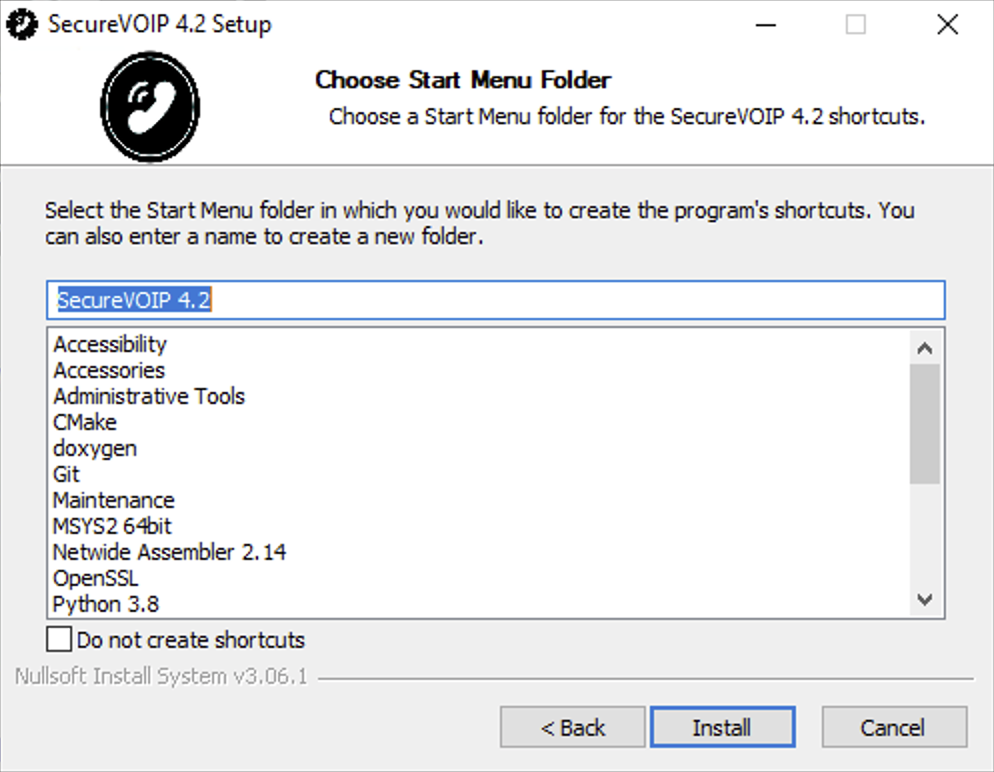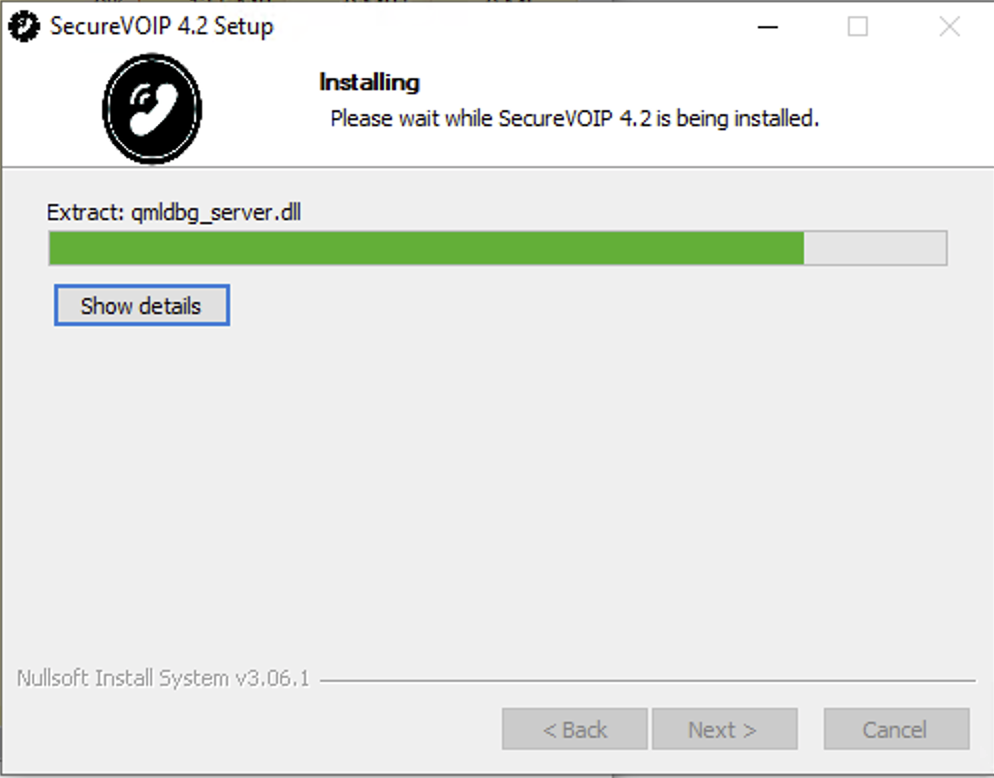 How to use the Application
- Enter your phone number and password once the application starts up. Do NOT use your account number or email address to login.
- You need to use a phone or extension 'login' number (e.g. 092345678) as your Phone number.
- The password will be the same as that you entered when you signed up unless you changed this against the phone number you are logging in with.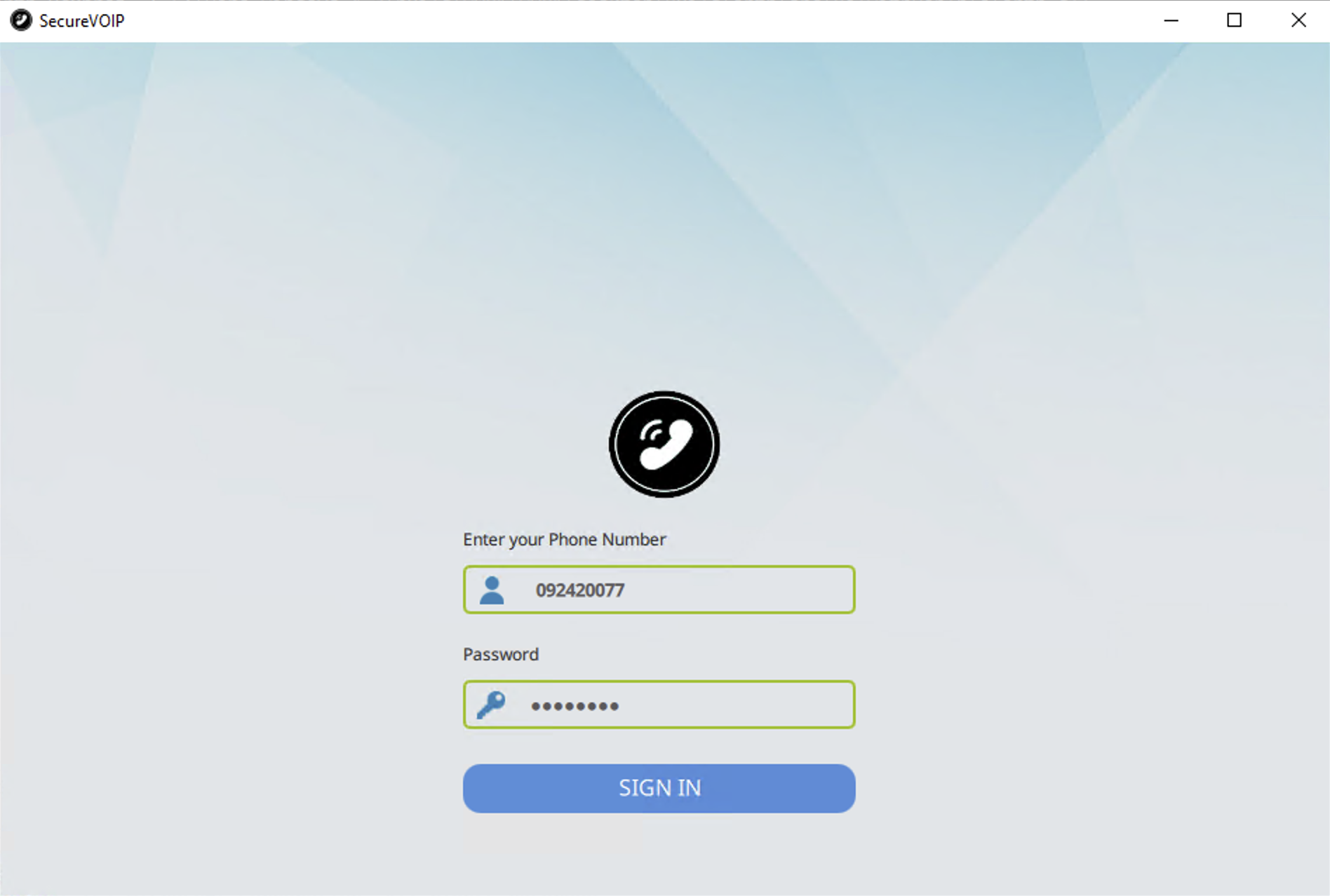 - To Make/Receive calls, Use the dial pad like your normal phone.
- Press the phone icon for a regular phone call.
- The Video icon for a video call and the message icon to check your voicemail.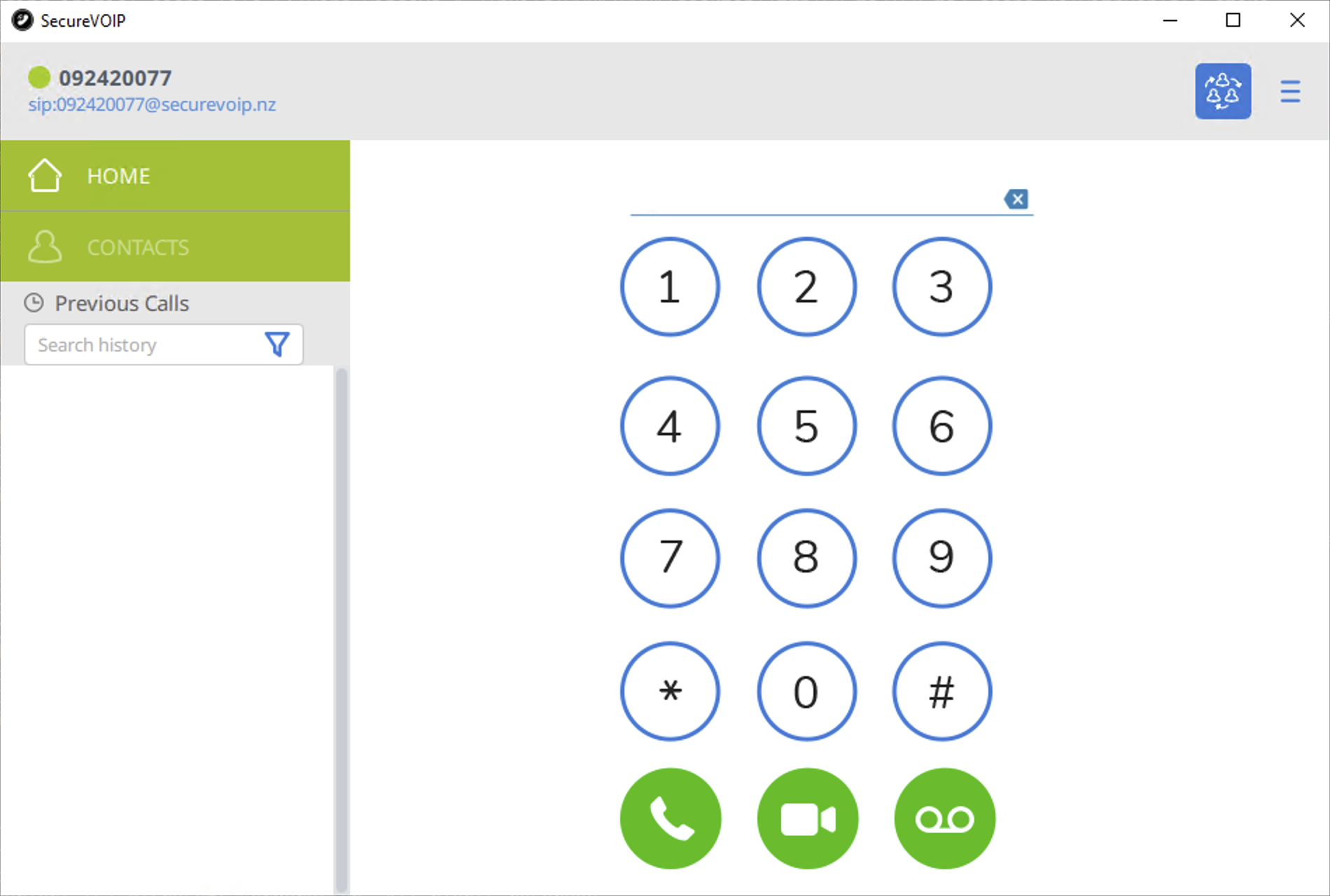 - When on a call you can add people to your audio conference, transfer calls or put users on hold.
- Enable/Disable recording of your call. (Recordings from application will save on your local device)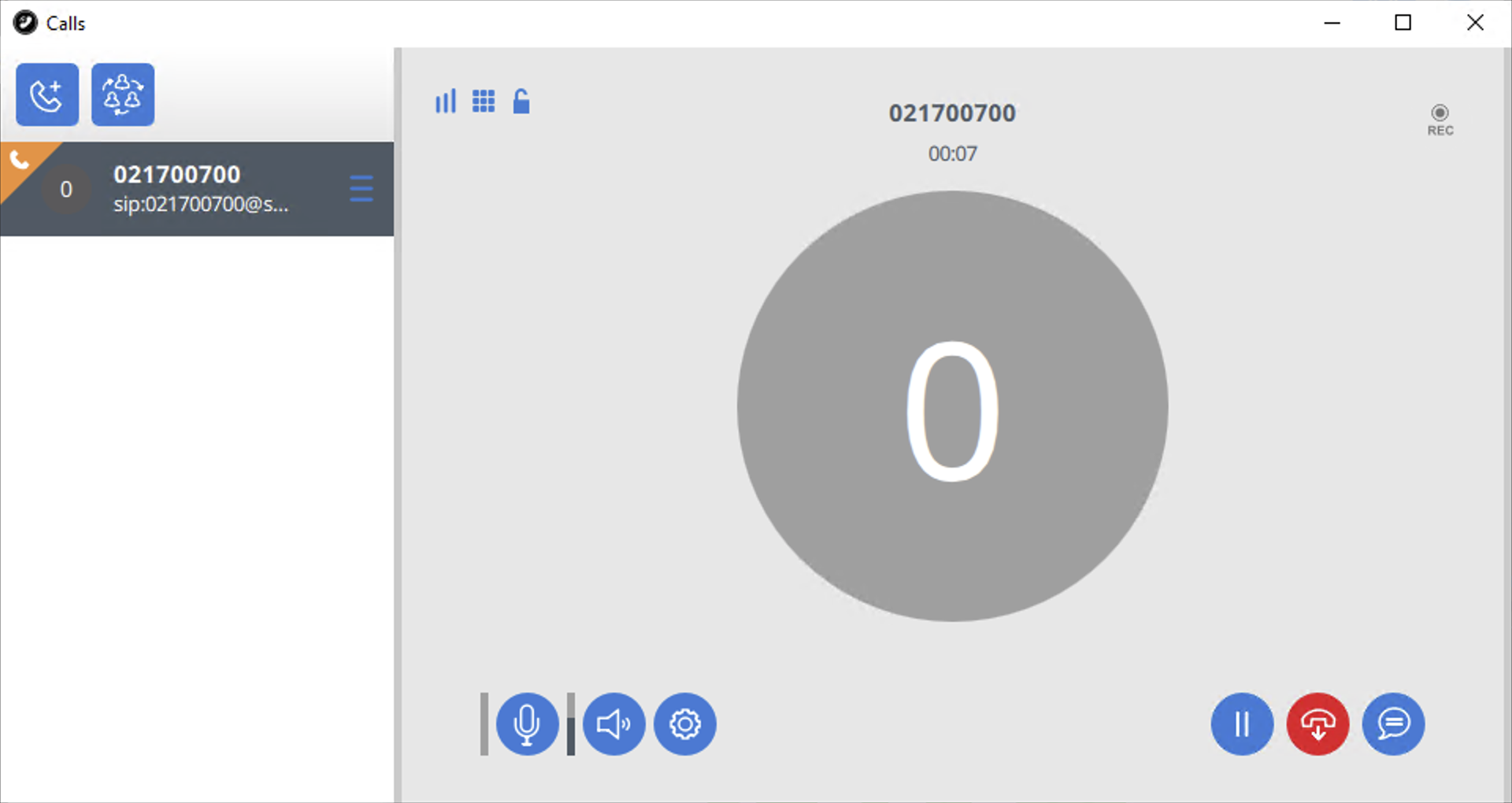 - View your account and personal contacts in the Contacts tab.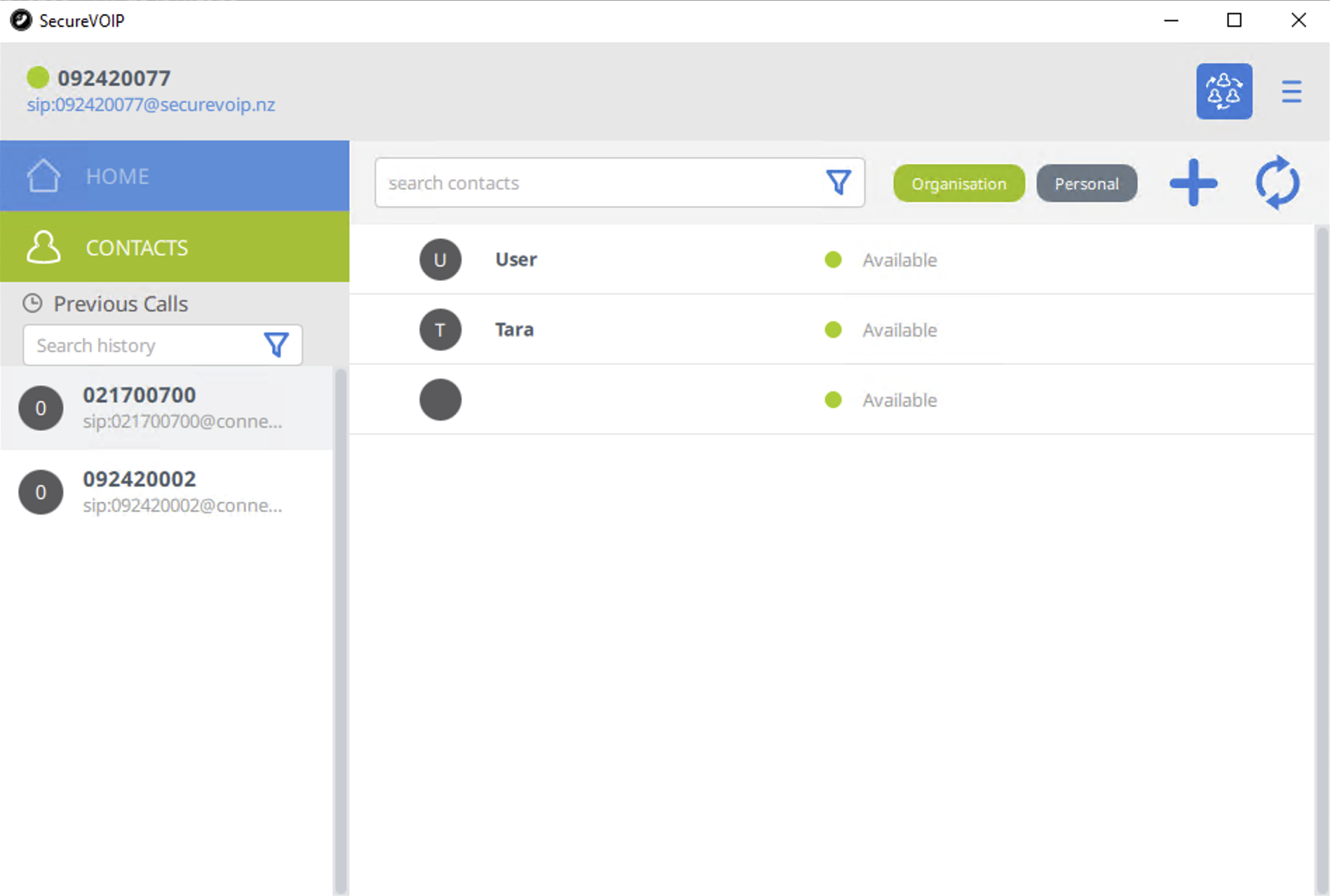 - Change Audio/Video settings as per your requirements in the Preferences menu