SecureVOIP - Android Application
Our Secure VOIP softphone app is available for Android Smartphones. It is a great option for anyone who needs to stay connected to the office from wherever they go. Our softphone family is free to use and have been pre-configured with all the pieces needed to start making calls. All you need to do is enter your number and password.
Older Versions of Android
If you are running a recent version of Android's Operating System then you should be good to go, otherwise if you are running an older version of Android you may not be able to install the application
Install SecureVOIP Softphone.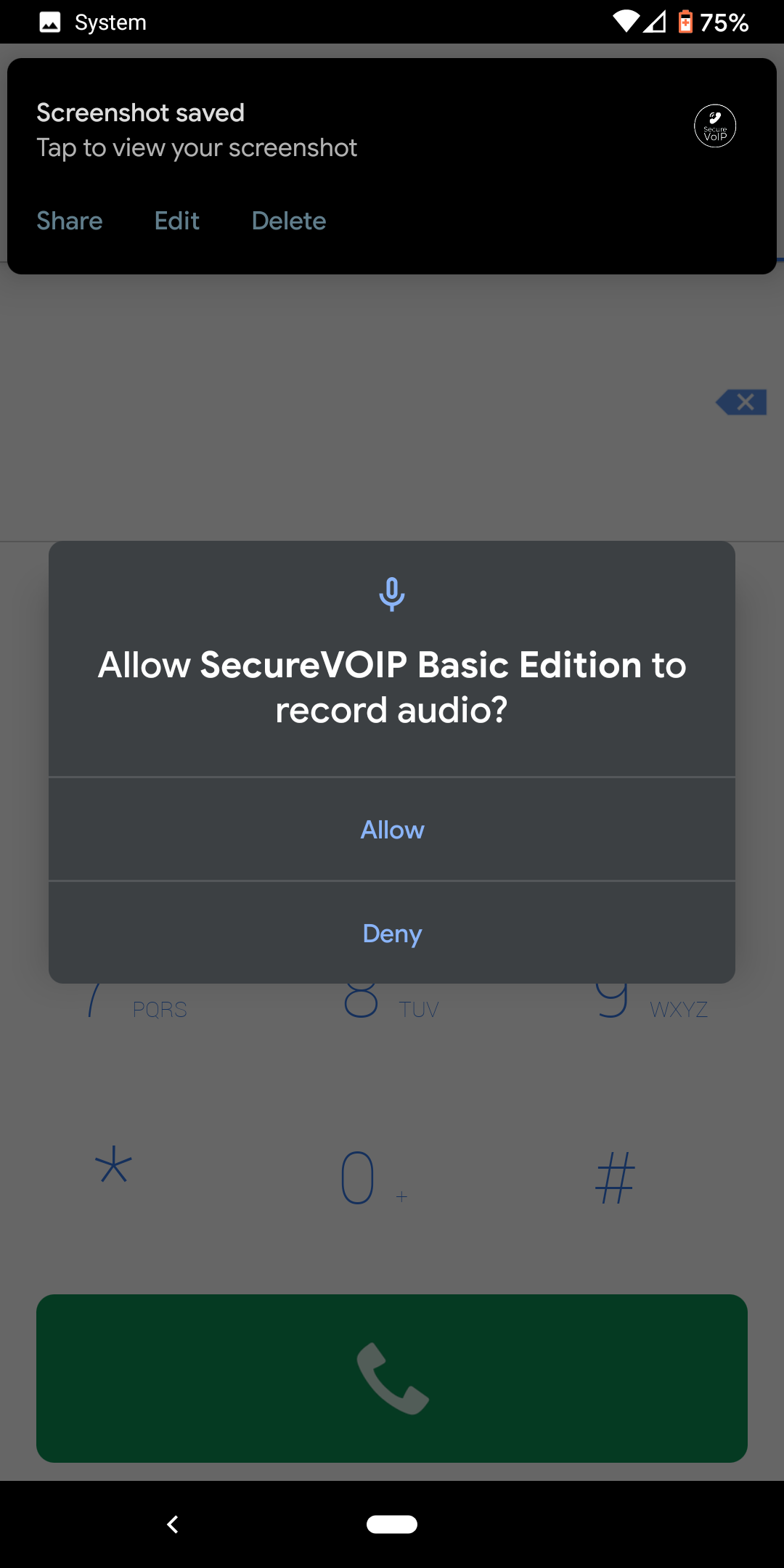 You may then see another warning about the app being allowed to run in the background. Click Allow and you change these settings later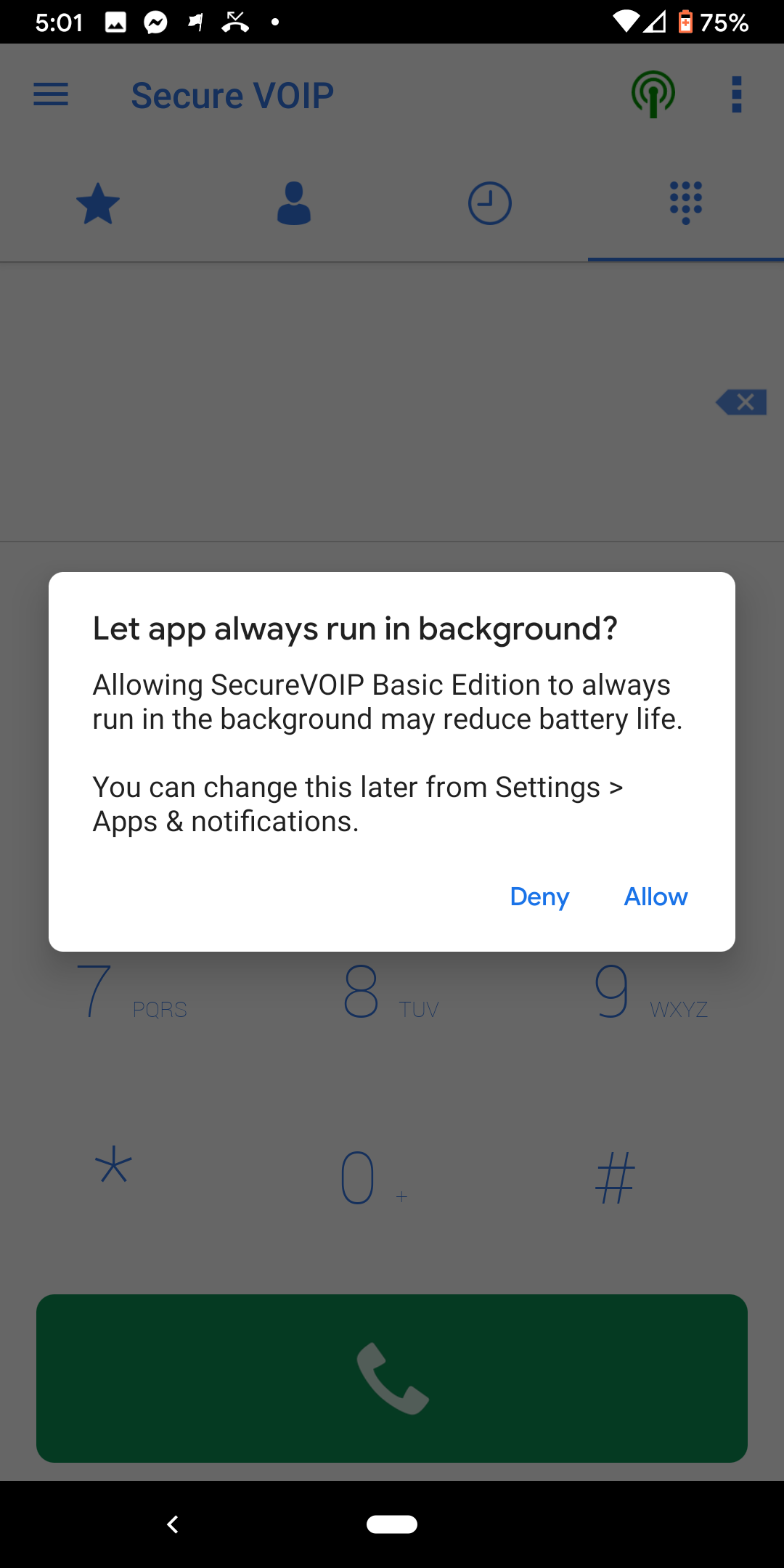 The app will also need access to your contacts. Please click 'Allow'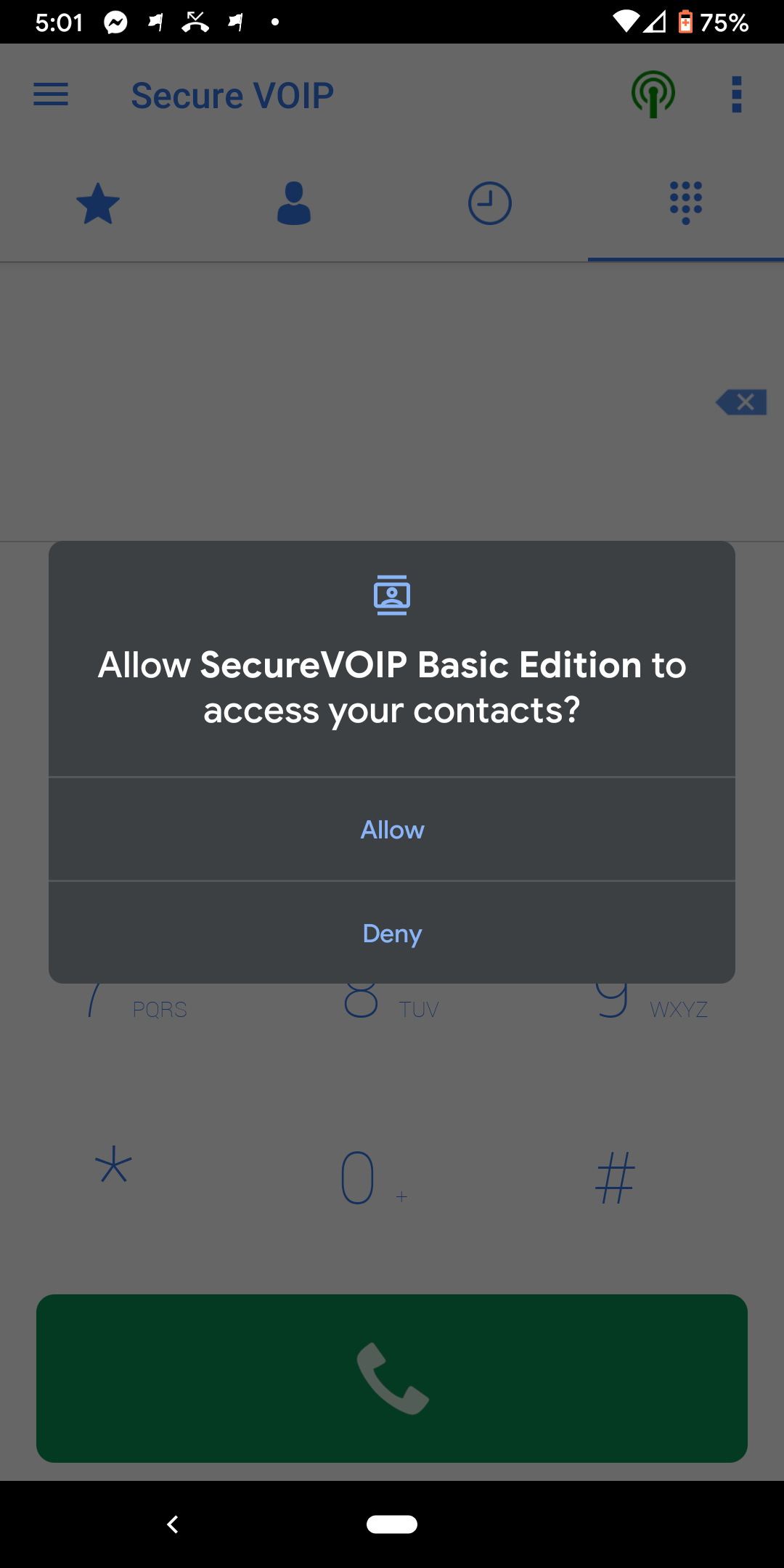 You should now see a login screen. Enter your phone number and password. Do NOT use your account number or email address to login.
You need to use a phone or extension 'login' number (e.g. 092345678) as your Phone number.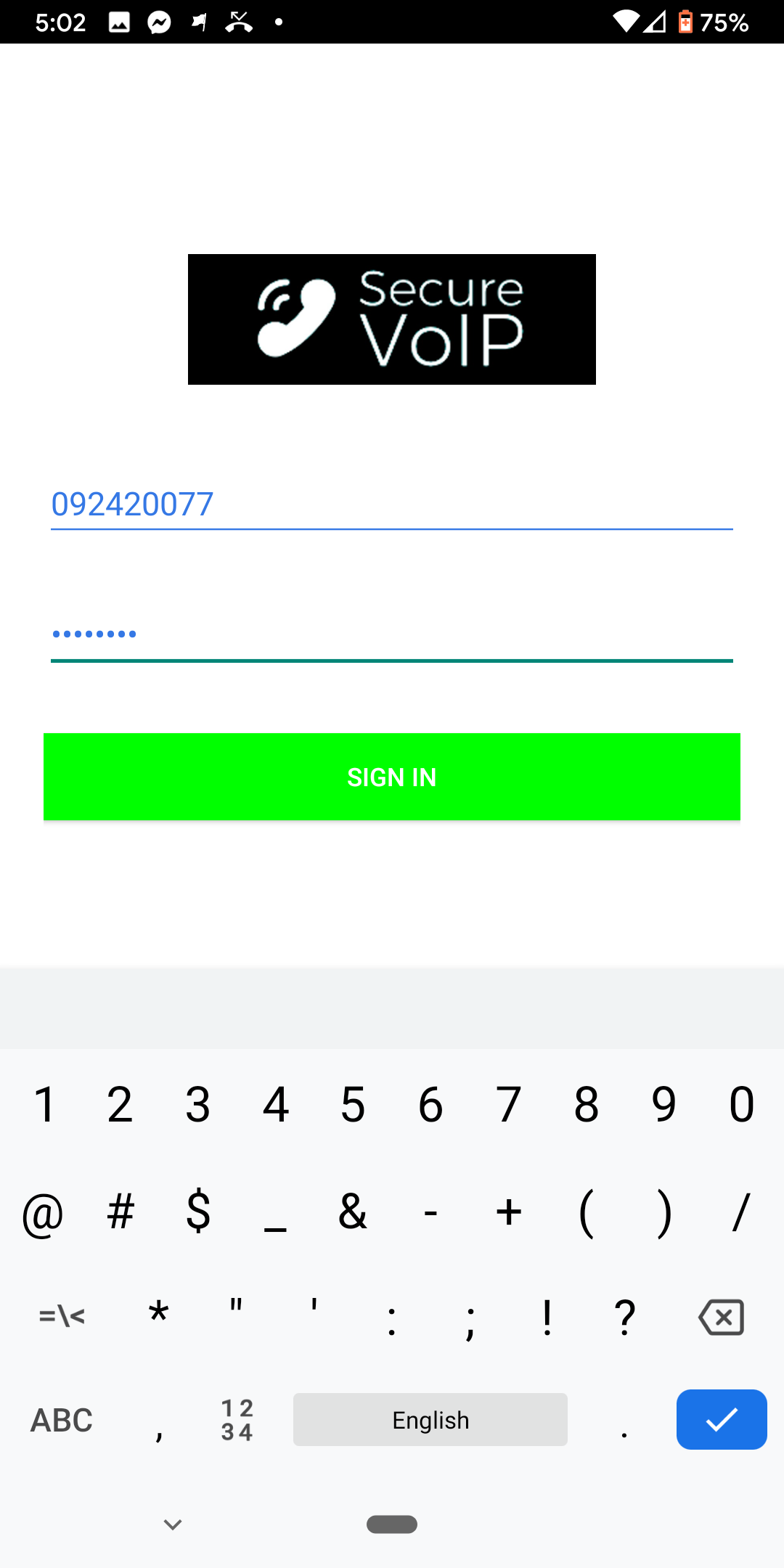 If your details are correct you should be logged in. Click on the 3 lines in the top left corner to bring up the menu options.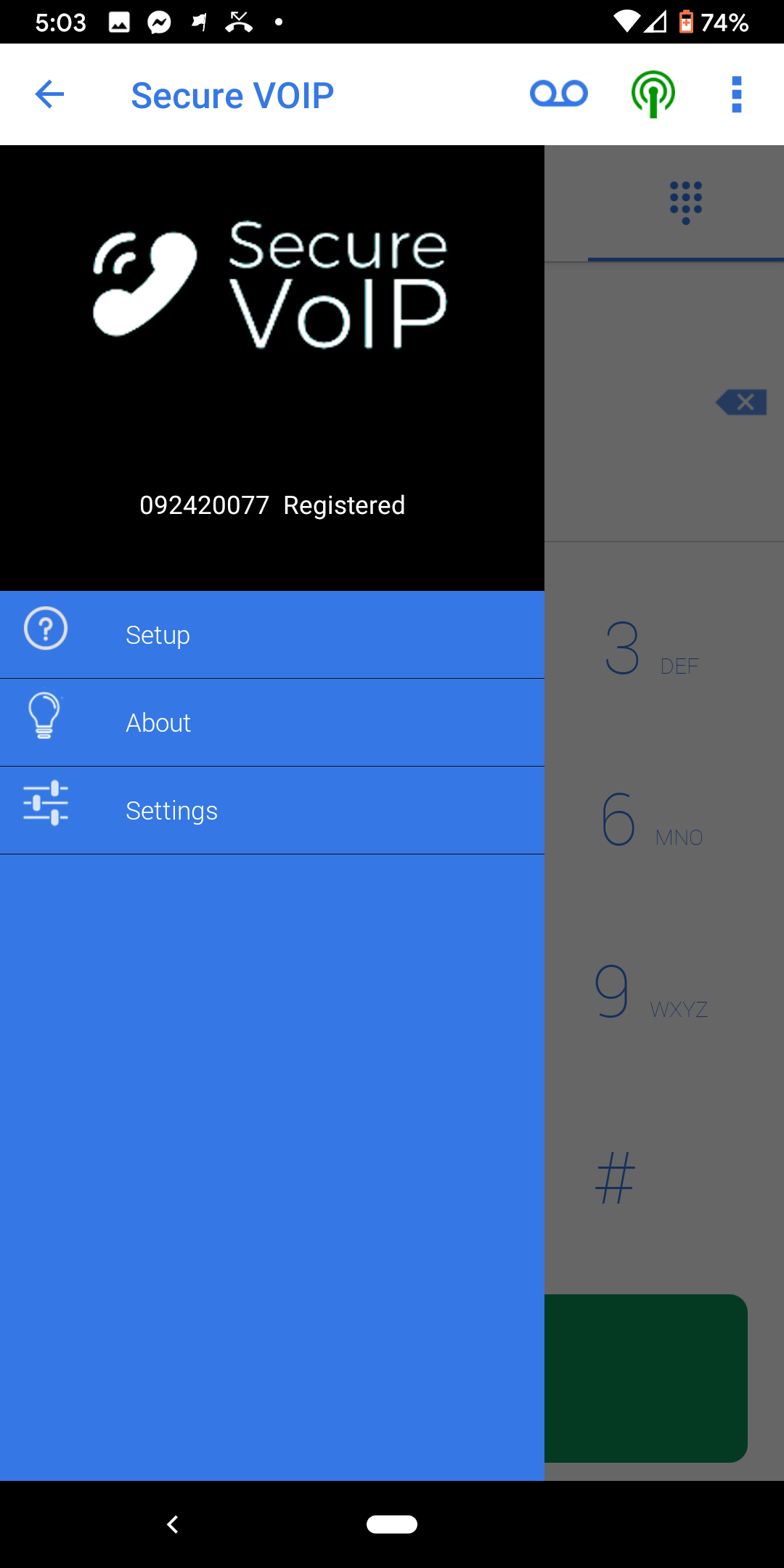 Select 'Settings' to see the Accounts and Preferences sections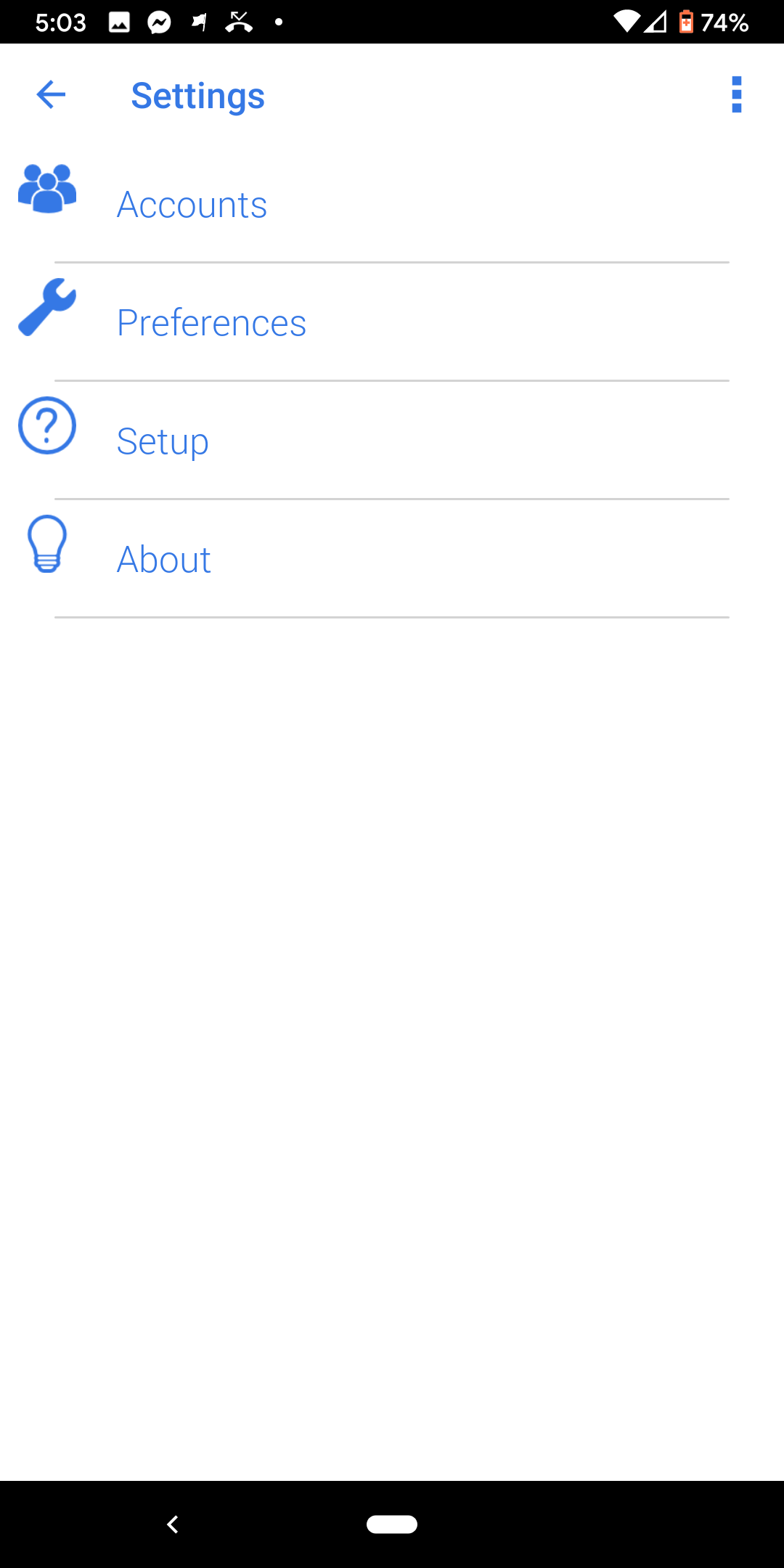 By default the App will stay open in the background. This is the most reliable way to receive calls quickly.
However, this can also use more battery. To reduce battery use you should click on 'Preferences' and change the setting for 'Incoming Calls'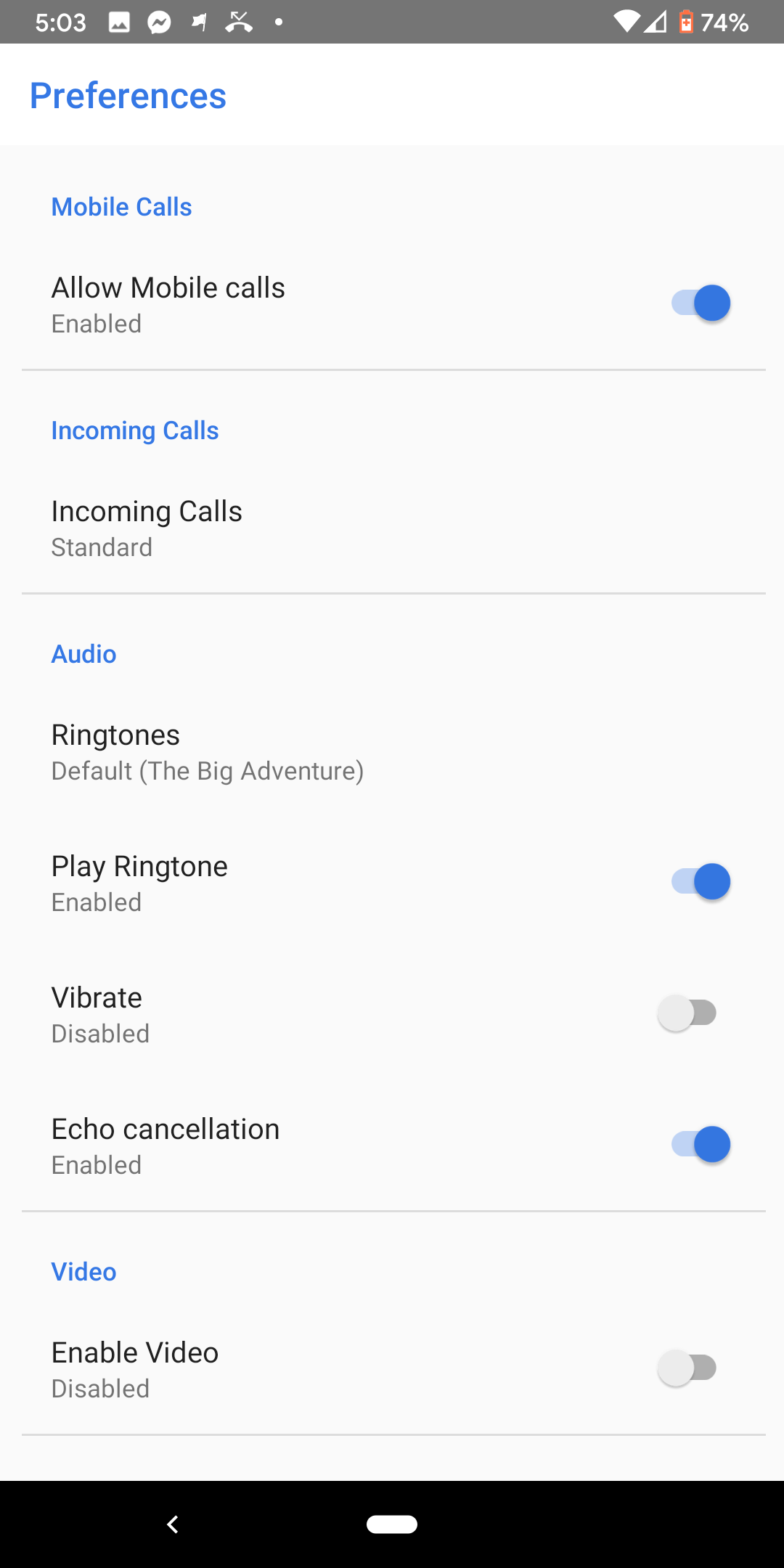 Change the setting from 'Standard' to 'Push' if you wish to change this setting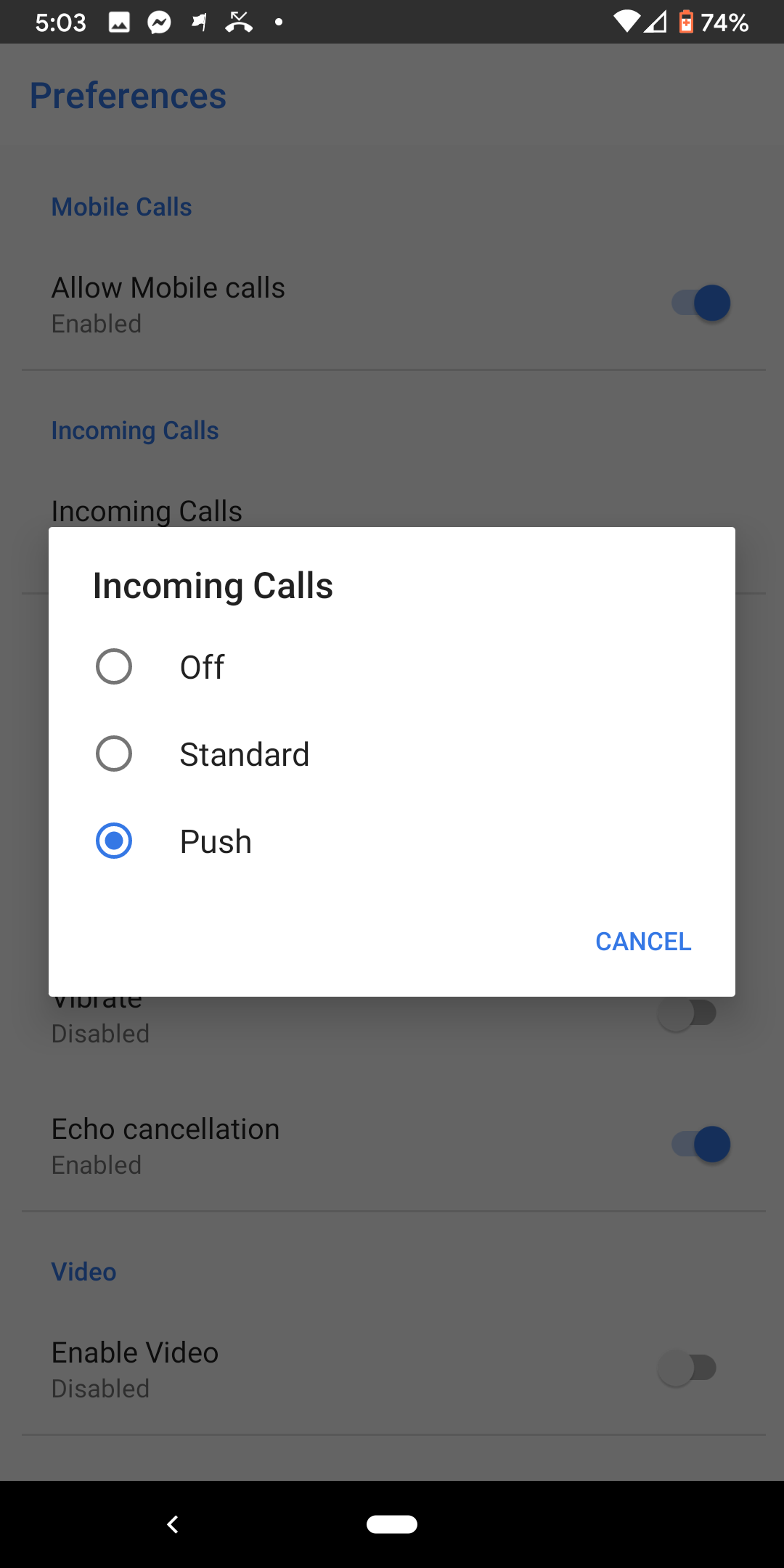 You can now start making calls via the Keypad screen. When you are on a call you have several options including mute, speakerphone, dialpad and hold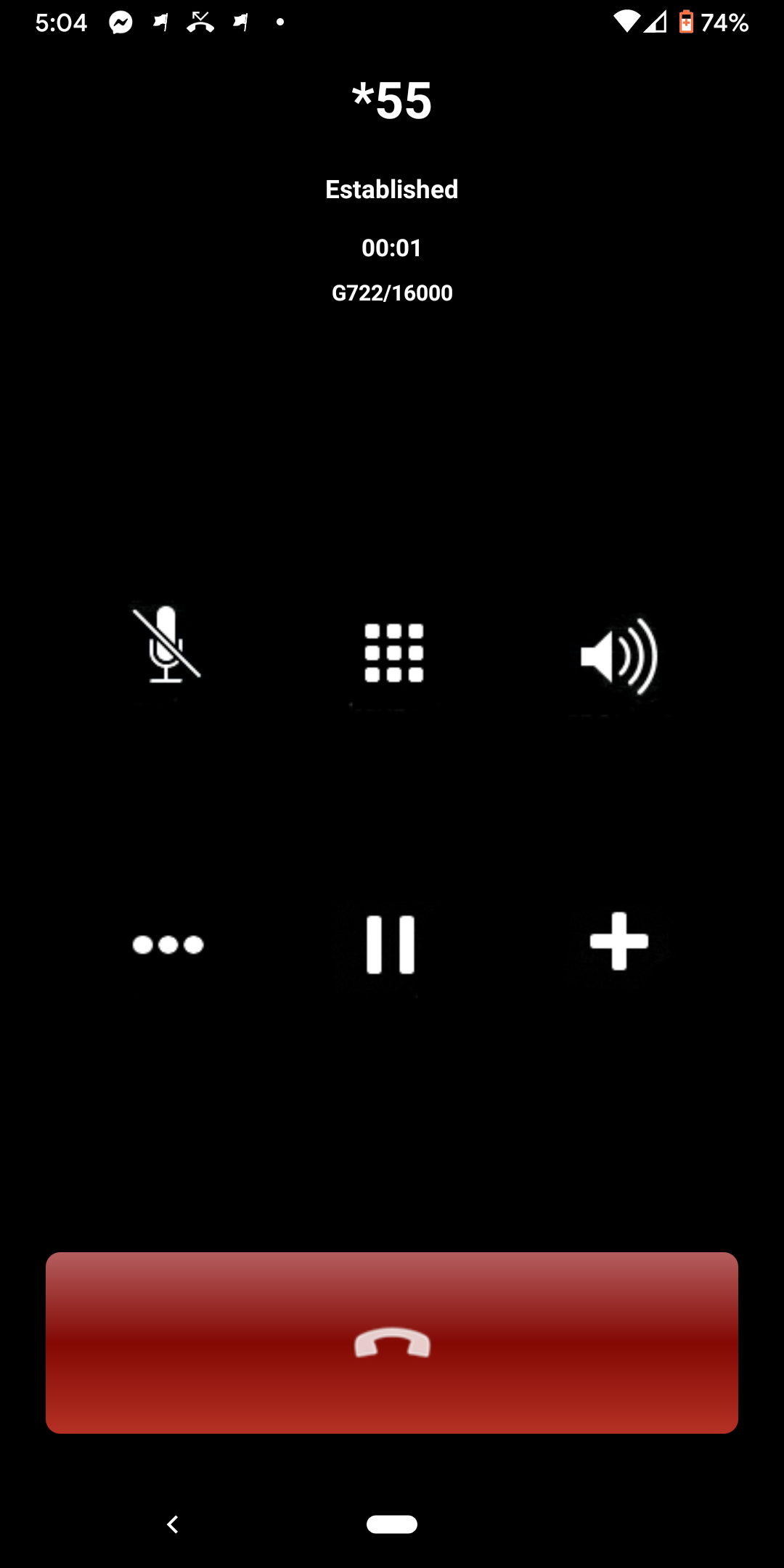 You can also press the '+' button to setup a new call and the three dots '...' give you 2 more options; Start a call recording and Transfer your call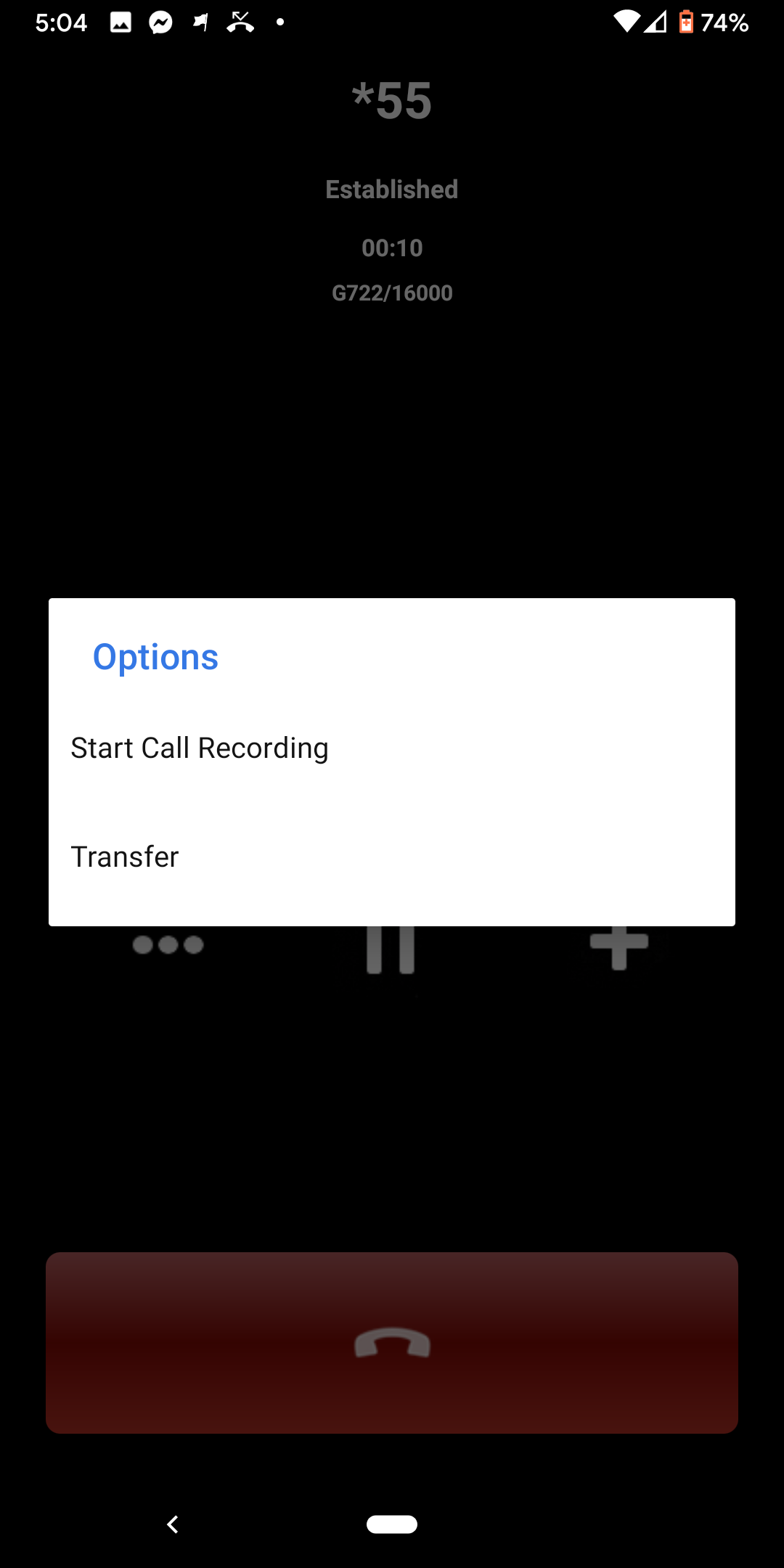 If you do setup a new call with the '+' icon then to get back to your earlier call press the 3 dots in the top right corner and select 'Back to Call'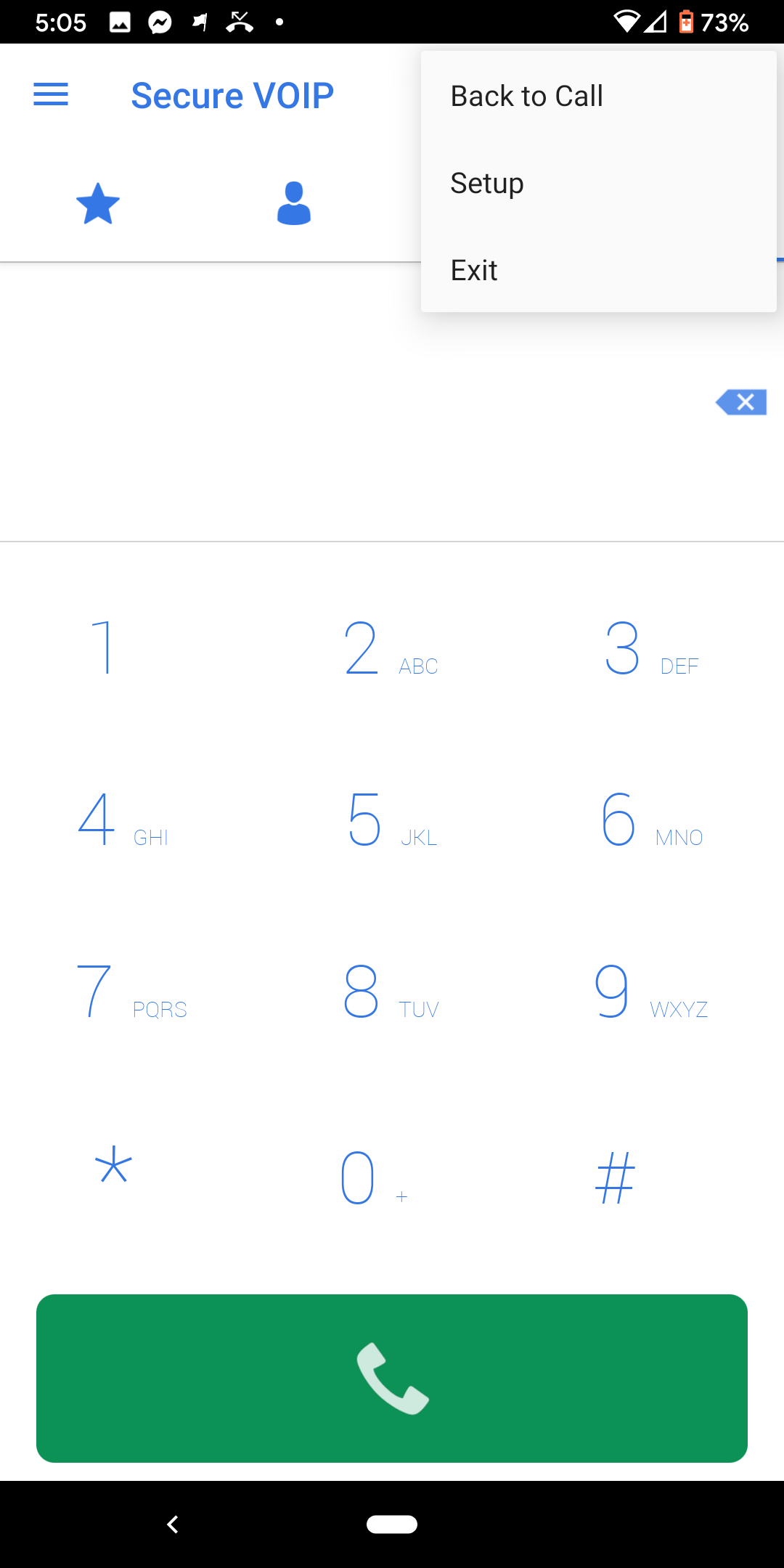 For further information including how to add favourites and setup BLF monitoring of users click here for this additional guide